Pine Plywood
Ideal for both interior and exterior applications, our pine plywood panels are available in a range of different grades to suit your varied needs. Its smooth surface and ease of handling make it a popular material for furniture, cabinets, shelving and wall paneling.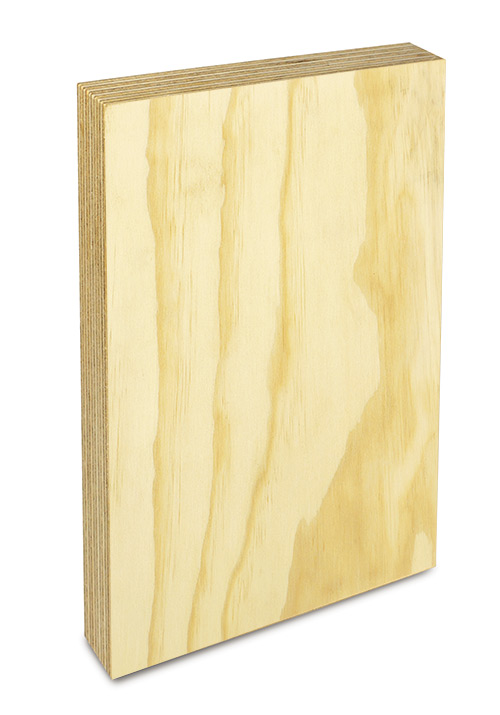 Pine has a beautiful rotary grain aesthetic suitable for furniture and indoor applications. The wood grain can also be made more pronounced by staining.

Constructed using multiple layers of pure pine veneers gives the plywood a beautiful side profile edge that can be left exposed without the need for edge banding.